How to Plan a Vegan Wedding?
Posted by RINFIT TEAM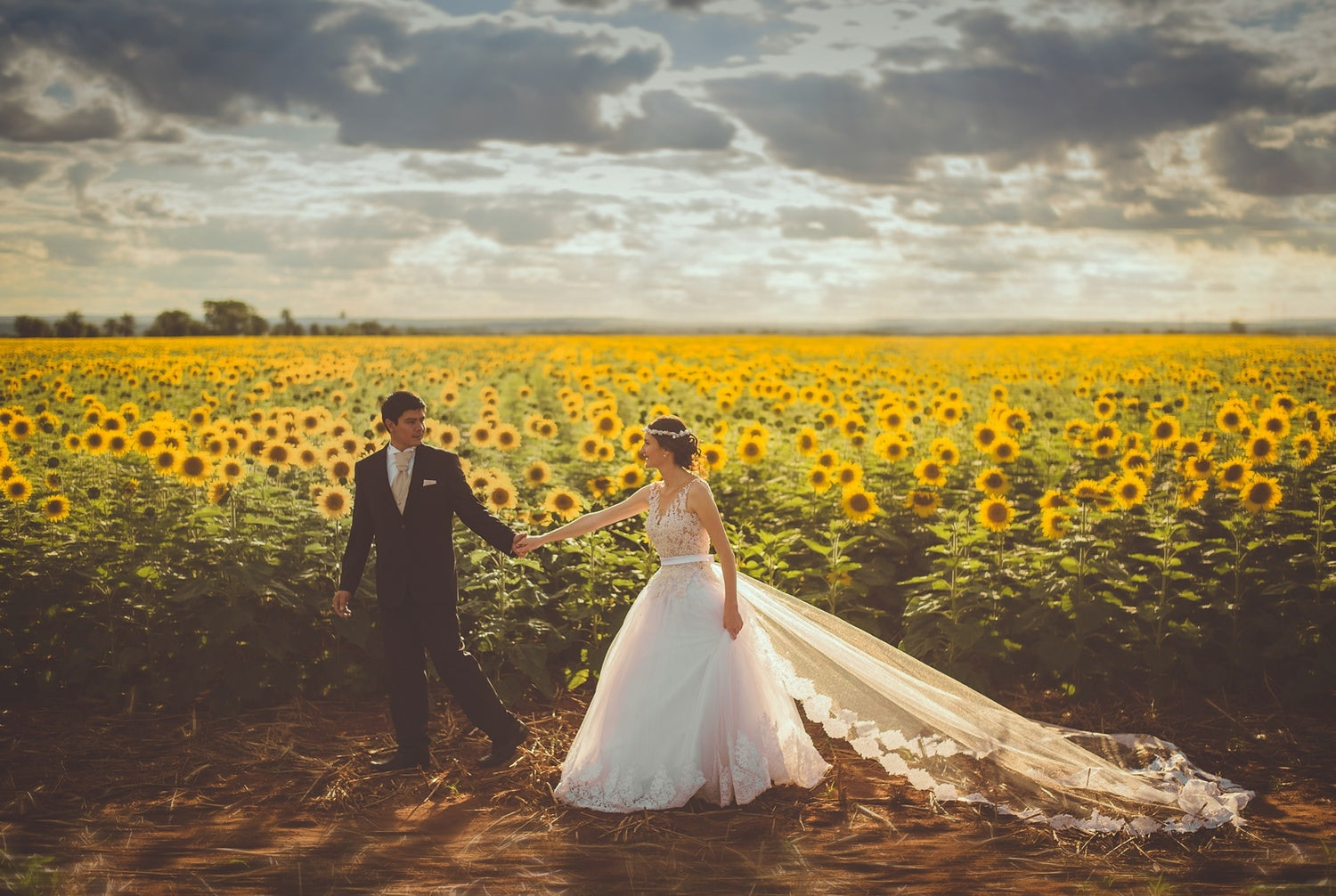 Wedding preparation is always a full-time job. There's a lot of things you need to think about: place, dress, cake, invitations, food, music, guest favours. But if you are considering a vegan wedding, you might think there is more job and things to plan. Don't worry, you can have fantastic vegan wedding with this special guide. Let's start!
Organising a vegan wedding is a whole new level, and it isn't a question of just avoiding animal products. It is also question of the materials for your clothes, make up you will use, which location you will choose.
Vegan Catering
In the first place, the most important thing you need to think about is the food, so you will need to plan carefully.
If you or your partner are vegan, you already have a good idea of what you should or shouldn't have on the wedding menu. But if you are new on vegan diet, you should know that food you need to avoid include meat and poultry, seafood, fish, eggs, diary, and bee products.
You might have a guest that are not vegans and that have prejudice about vegan food, so this can be a chance to show them how delicious this food can be.
Vegan Cake
Vegan wedding cakes are in the first place good for the planet, but also they are more inclusive to guests with dietary restrictions and allergy. These cakes are diary free, egg free and often a gluten free.
If you are planning to make a wedding cake on your own, you can find a huge range of delicious recipes that your guests won`t even notice a difference.
Here is one recipe you might love.
Vegan Chocolate Cake
You will need: 300ml diary-free milk, 150g diary-free spread (and a bit extra for tins), 1tbsp cider vinegar, 4tbsp cocoa powder, 300g self-raising flour, 200g brown sugar, 1tsp bicarbonate, ½ tsp of vanilla extract.
For the cream: 100g dark, diary-free chocolate, 400g icing sugar, 200g diary free spread, 1tbsp diary-free milk, 5tbsp cocoa powder.
For decoration: fresh seasonal fruits like figs, blackberries, or cherries.
Heat the owen to 190C (170C fan) and grace the base and sides of 2x20cm tins with diary-free spread. Line the bases with baking parchment.
Put the diary-free milk in a jug and add vinegar. Put all the other ingredients into a large bowl, add milk mixture and beat until it`s smooth. Divide the mixture between the prepared tins and bake 25-30 minutes. Leave to cool for 10 minutes.
Put the chocolate into a heatproof bowl and melt in the microwave. Don't forget to steer every 30 seconds. Leave the chocolate to cool for 5 minutes. Then beat the icing sugar with diary-free spread with wooden spoon and shift in the coca powder and a pinch of salt. Pour the melted chocolate and diary-free milk and keep mixing until smooth.
Put the first cooled cake crust, then half of the cream. Then put other crust and pile the rest on the top and down the sides. Decorate with fruits.
Wedding Dress
Choose a gorgeous dress that doesn't harm any animals, that is eco-friendly and don't harm the planet.
When choosing the dress, you need to avoid cashmere, wool, silk, feathers, and leather. Instead look for satin, lace, chiffon, peace silk or taffeta.
Wedding dresses are usually made of silk, and this is the key material to avoid. Making one wedding dress requires thousands of silkworms to be killed, so think about it.
Also, when you are booking appointment at a bridal boutique, let them know your preferences before you arrive.
Vegan Makeup
When it comes to makeup, the ingredients to avoid are beeswax, carmine (comes from crushed beetles' blood) and guanin (comes from the fish scales). So be sure to look the label carefully.
Choose the cruelty free cosmetics and make up products.
Wedding favours
For your guests favours you can choose everything from vegan soap bars, vegan chocolate or candies, chocolate truffles, soy wax candles, flower seeds or bamboo items which are good for the environment and when you personalized them, your guests will be delighted.
What do you think about this vegan wedding ideas? Would you like to apply it to your wedding plans? Collection 2019 Sale 70% Off Title for image