Wedding Favors Your Guests Will Love
Posted by RINFIT TEAM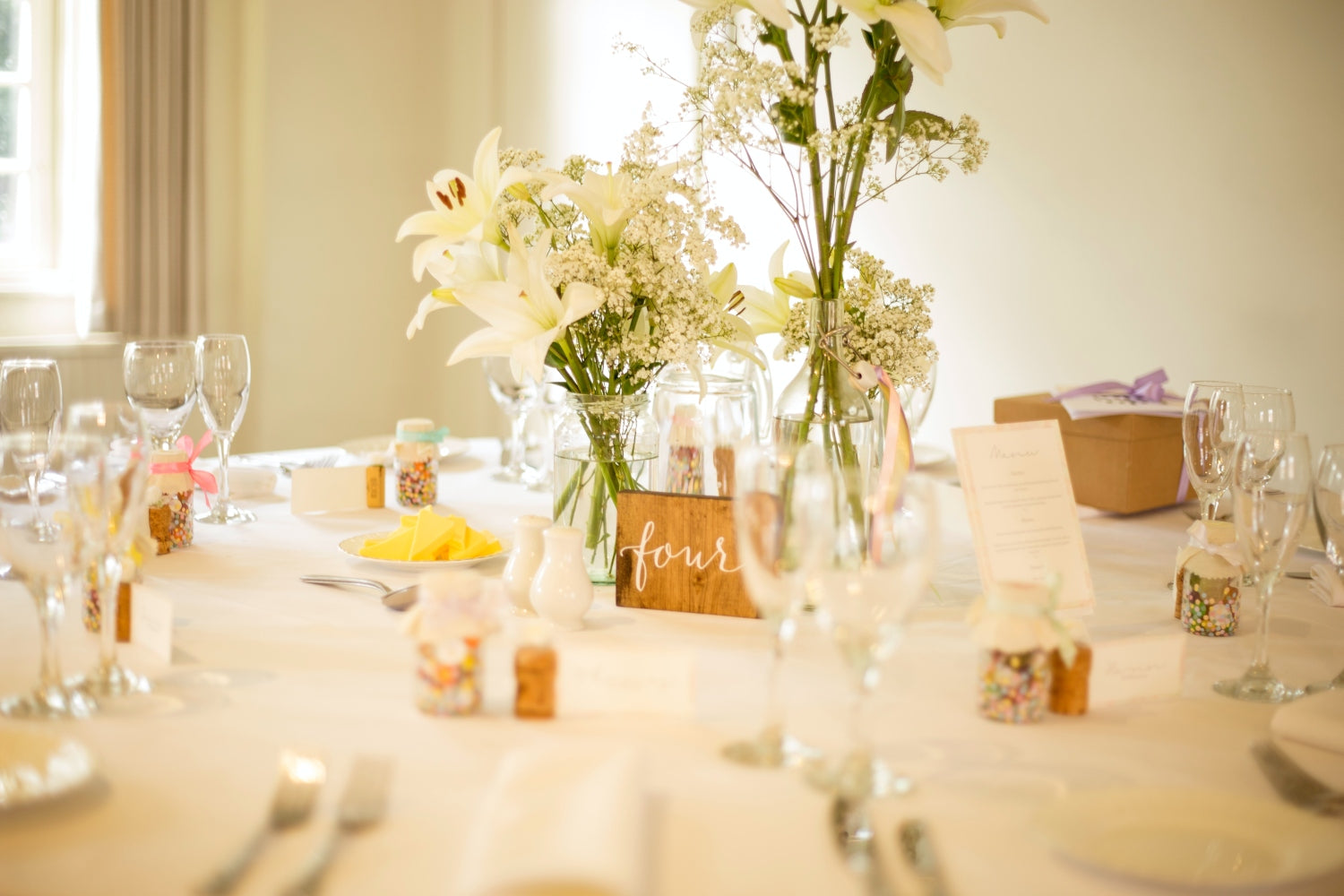 If you are planning a wedding, you have a long list of the things you need to prepare and to think of. This day will be your special day, but don't forget to prepare little surprises for your guests as well. Many couples choose the traditional favor for guests - sugared almonds. But there are many other options that are more creative and nut-free ☺ 
Read on to find some interesting and budget-friendly ideas for cute wedding favors. 
Scented Candles 
Who doesn't love a scented candle? You can also put your wedding date on it, or your initials. We bet that no candle will be left behind at the guest tables. And when they light it, the scent will bring them back to your wedding day.
Chocolates
This is also a more classic choice, but you can't go wrong with this gift. Make sure to think of your vegan guests and get some vegan chocolates. Pick from a myriad of different flavors, choose your favorite chocolate - dark, milk or white and give these cute favors your own tasty twist. 
Personalized Succulents
Personalized flowerpots with your names and wedding date on them will blow away your guests. You can also attach a paper tag with your guest's name to every pot. Or you can print out labels with a short message. This gift will last very long and will always remind them of your big day. 
Liquors
Small bottles of your favorite liquors with a printed label and a cute message on it will surely be a hit amongst the crowds. Just make sure your younger guests don't get to them. 
Bookmarks
If your guest list is not that long, you can even print put and personalize some bookmarks with guests' names on them. Your initials, wedding date or quote from your favorite book can also be a good choice. 
Honey pots
Sweets and candies are always a good idea! Fill in some small jars with jam, honey, or some other sweet spread. Also, you can place a colorful ribbon on it with your names on the label. Make your big day even sweeter!
Temporary Tattoo
You can choose a word that for you as a couple means a lot, or just simply choose some love words, flowers, or other similar elements. This will surely be a massive win amongst the younger guests.
Cake Pops
Sweet cake pops in colors that match your wedding theme and with pearls or glitter, wrapped in cellophane and tied with a bow will look so elegant. These favors are tasty and Instagram friendly ☺
Hand Made Soaps
Making your own soap isn't that hard. You can make them quite easily and match the scent to the season or the wedding theme. Try using mint or cedar if your wedding is in the winter, of some floral notes like lavender for summer. 
Fortune Cookies
Everyone loves fortune cookies. You can buy some with the regular messages, but you can also personalize them with small "Thank you" messages and best wishes for your guests. 
Origami
It is well known that origami birds attract abundance, love, success, and help wishes come true. And that is a very symbolic and meaningful message for your most beautiful day. 
Custom Shot Glass
All the adult guests will raise a shot to toast to your happiness and love. You can choose frosted style glass and print your names and the wedding date on it. That will make a lovely memento for your guests to take home.
Magnets
You can print some magnets with a photo of you two, or some details you both like - favorite vacation destination, flower or a simple "Thank you..." message. 
Drink Coasters
Choose the color that will match the decoration. They can be personalized with initials, messages, or funny quotes. 
Coloring Crafts
Don't forget the youngest guests! Prepare some interesting small coloring books and a few color pencils. They will appreciate the gift and it will keep them entertained so that their parents can relax at your wedding party. Collection 2019 Sale 70% Off Title for image